Inspired by a local anecdote of a puma sighting in the forest, DYNAMO weaves a mysterious tale of a creature wandering around the empty CUBE. Nothing can stay hidden in a completely transparent building, so we occasionally catch glimpses of the creature's body in reflections on the windows or captured on security cameras. But what are we watching? Or rather, who is watching whom?
Director
Katja Verheul
NL
Katja Verheul is a filmmaker, visual artist and researcher. She graduated with a BFA in Audio-Visual Arts from Gerrit Rietveld Academie in 2012 and holds an MFA in Fine Arts from Goldsmiths University in 2016. She has shown her work at IFFR, Visions du Réel, Kasseler Dokfest, International Short Film Festival in Hamburg, Dokufest, New Wight Biennial, MAXXI, Yarat Contemporary Art Centre, Art Rotterdam, Visio at 11th edition of Lo schermo dell'arte and on Dutch television. She was a resident at Jan van Eyck Academie (2018-2019).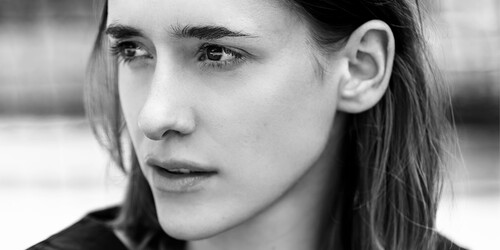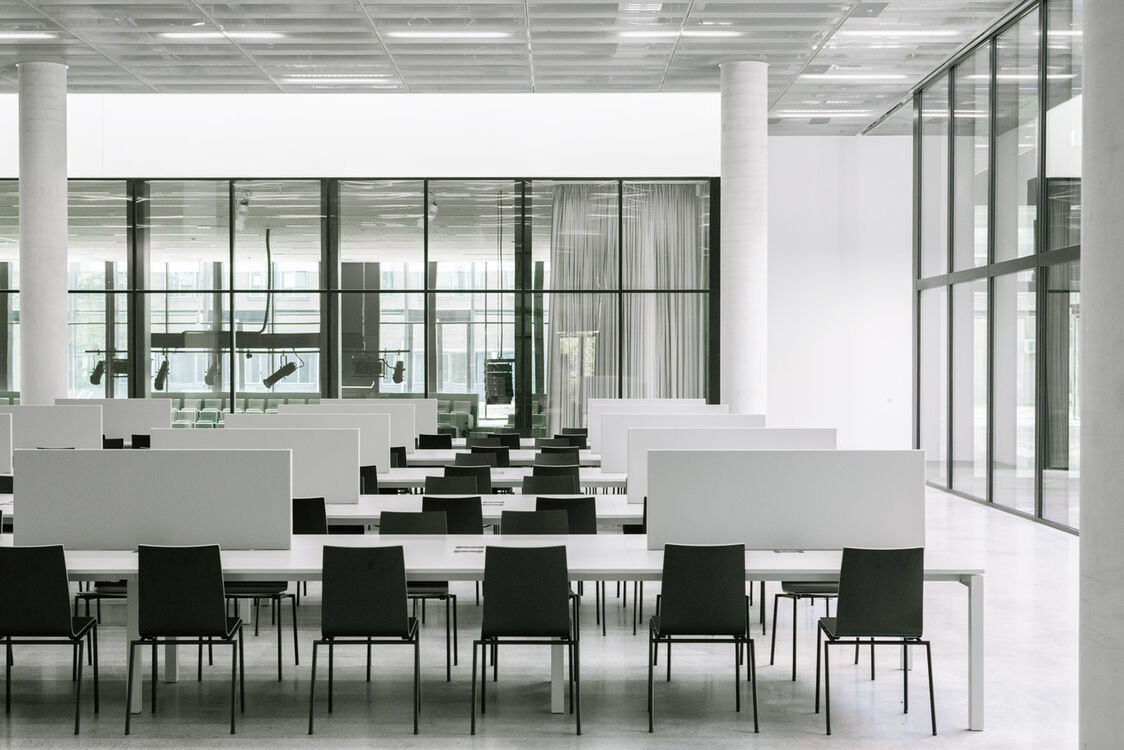 ©
 Simone Bossi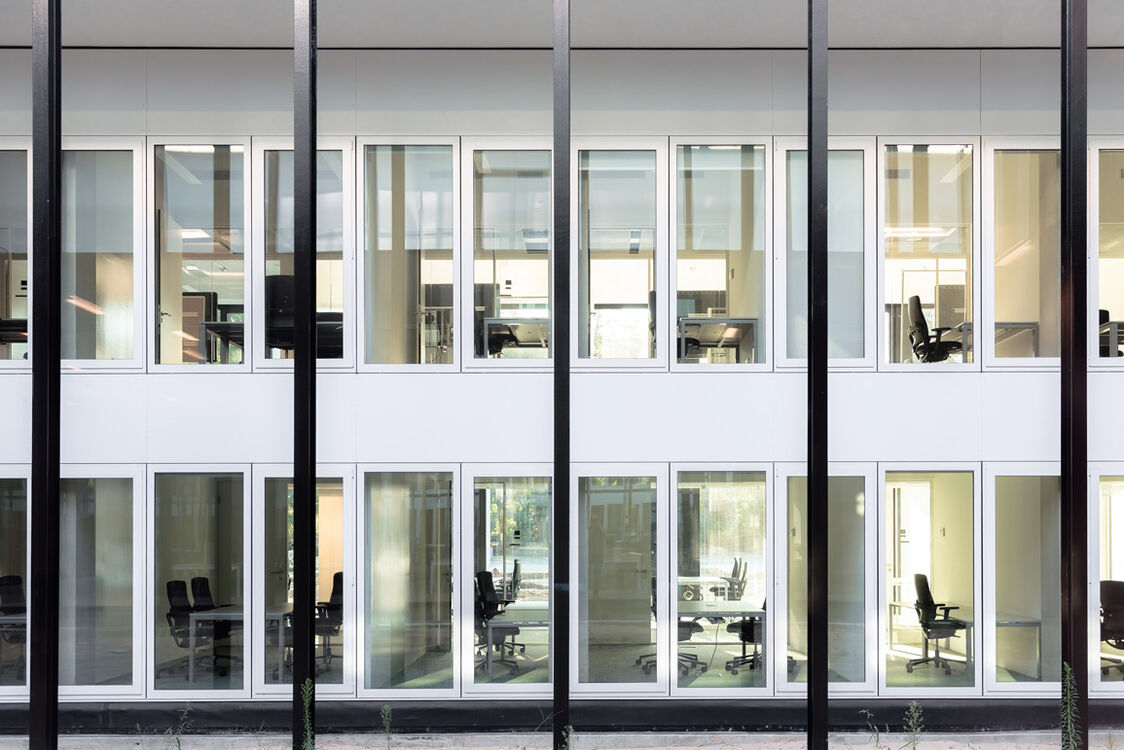 ©
 Sebastian van Damme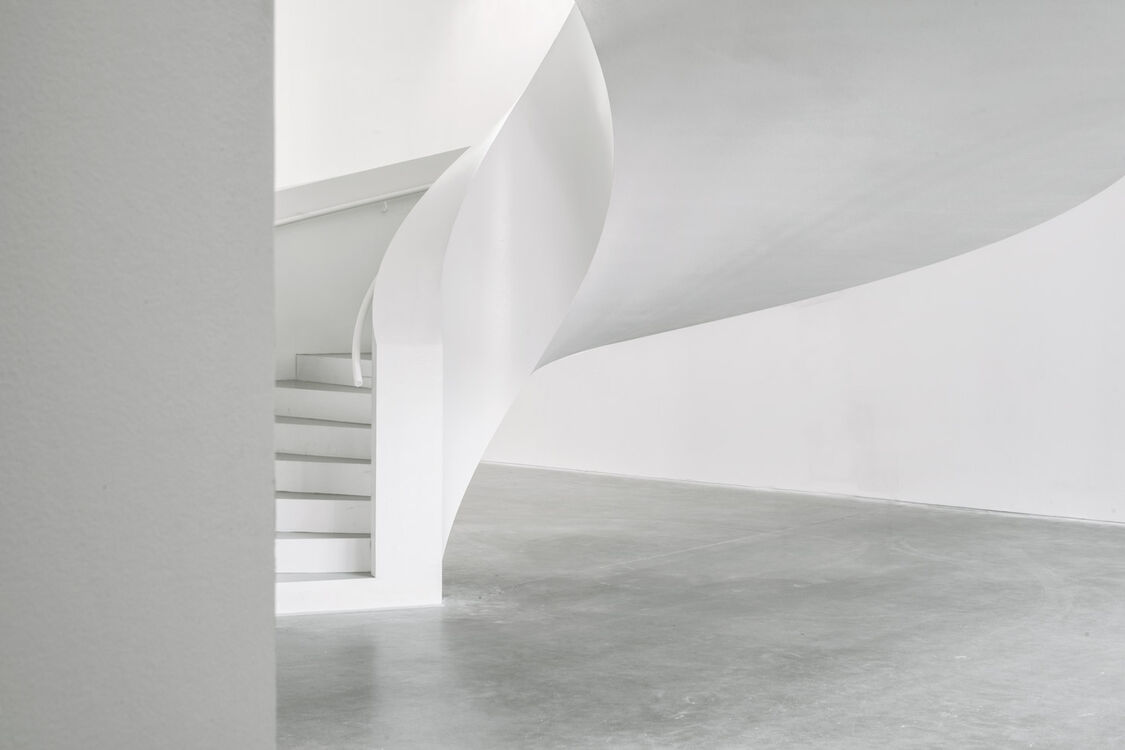 ©
 Simone Bossi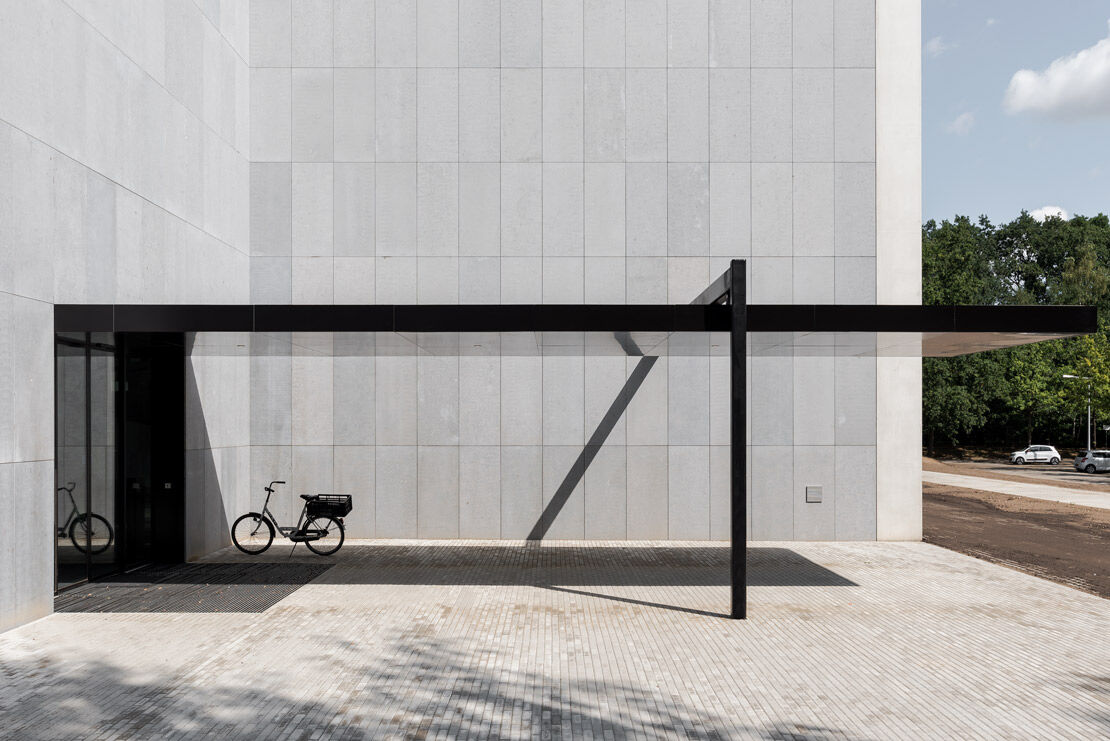 ©
 Sebastian van Damme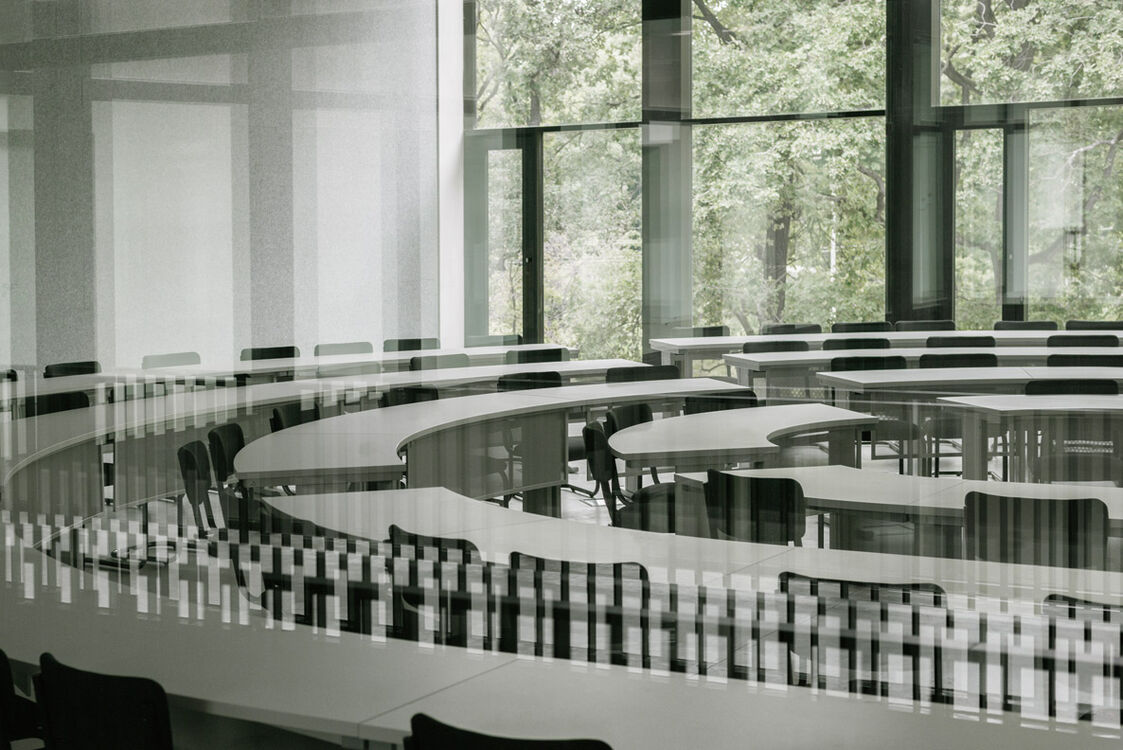 ©
 Simone Bossi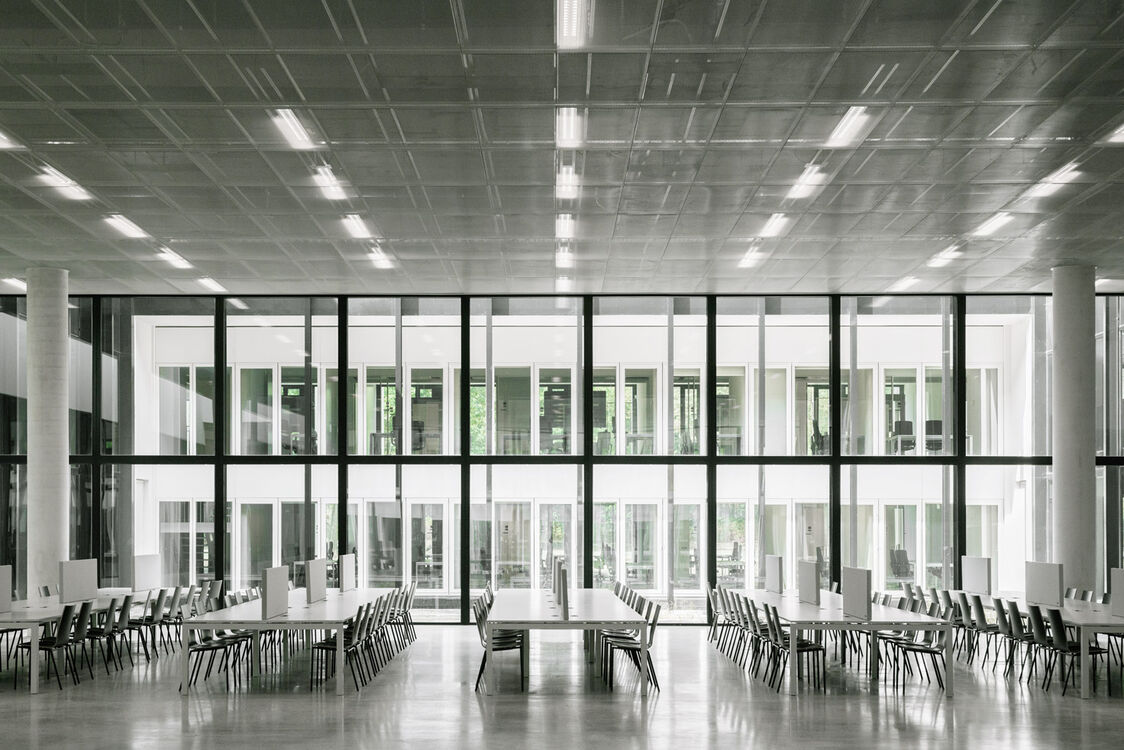 ©
 Simone Bossi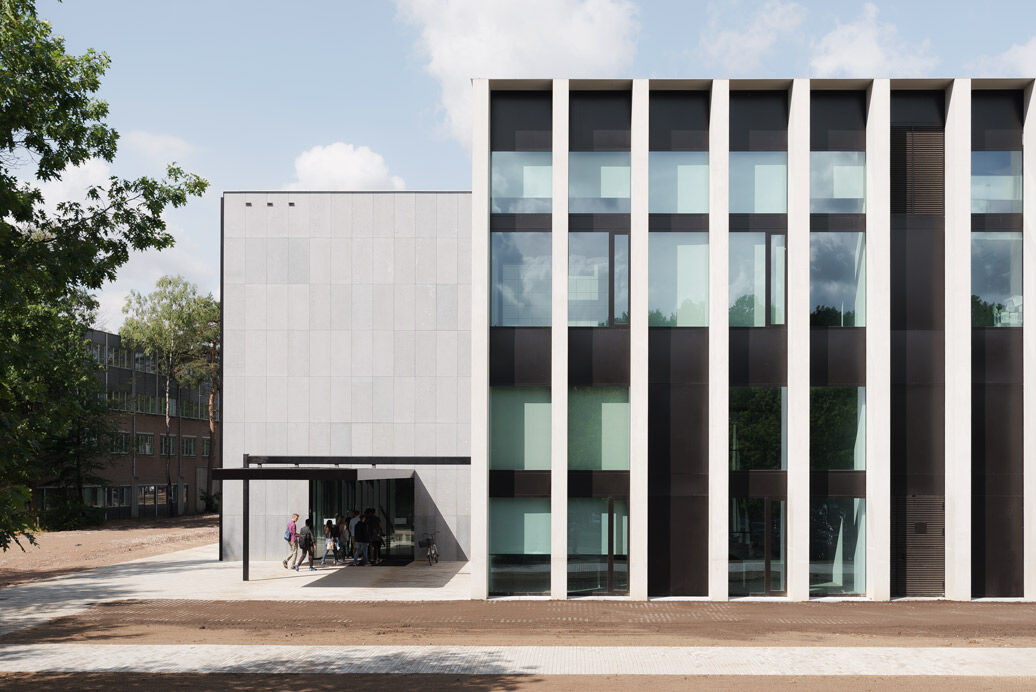 ©
 Sebastian van Damme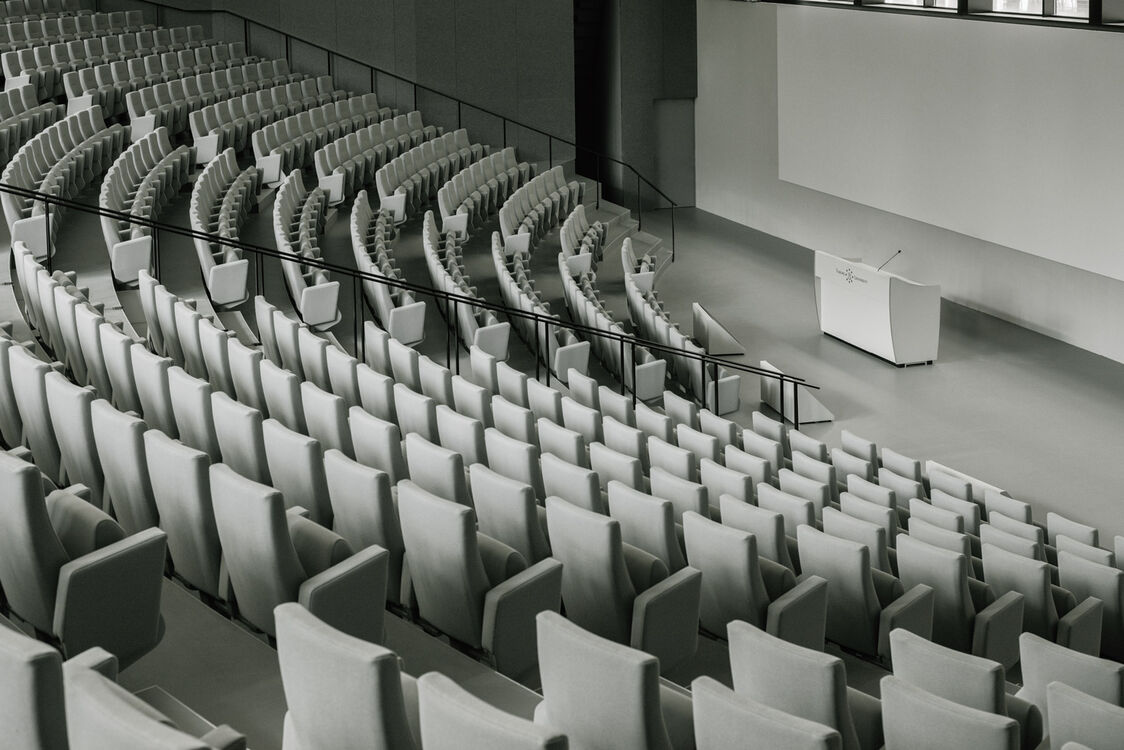 ©
 Simone Bossi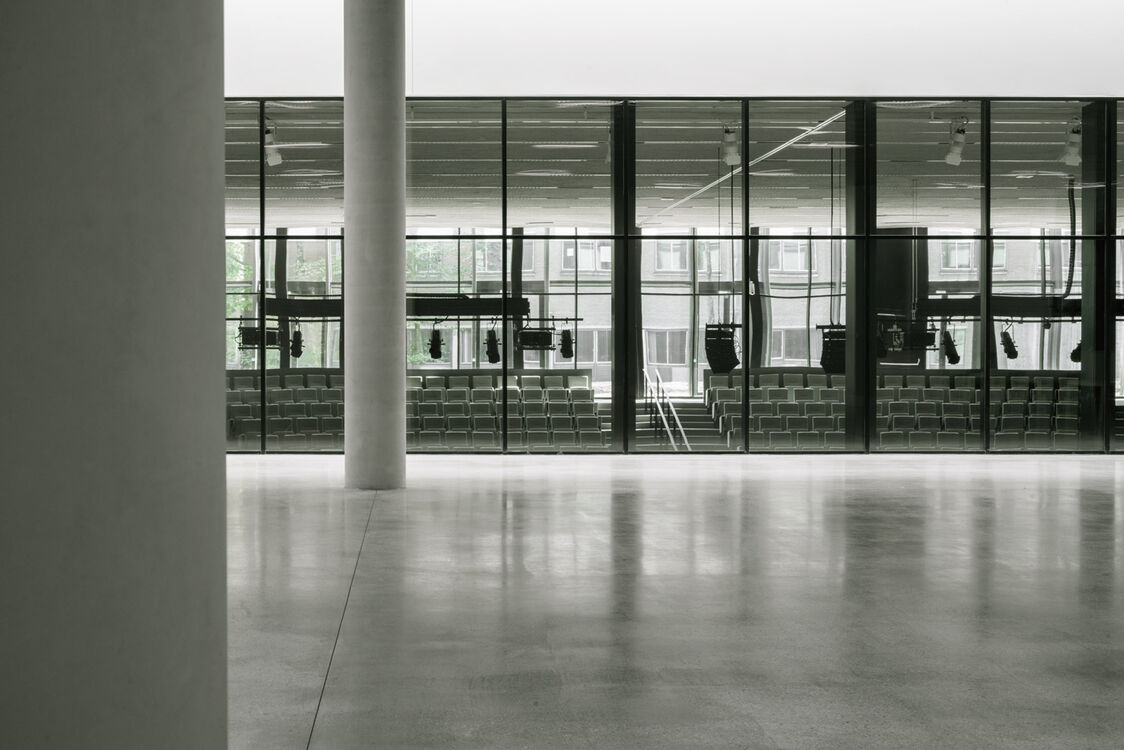 ©
 Simone Bossi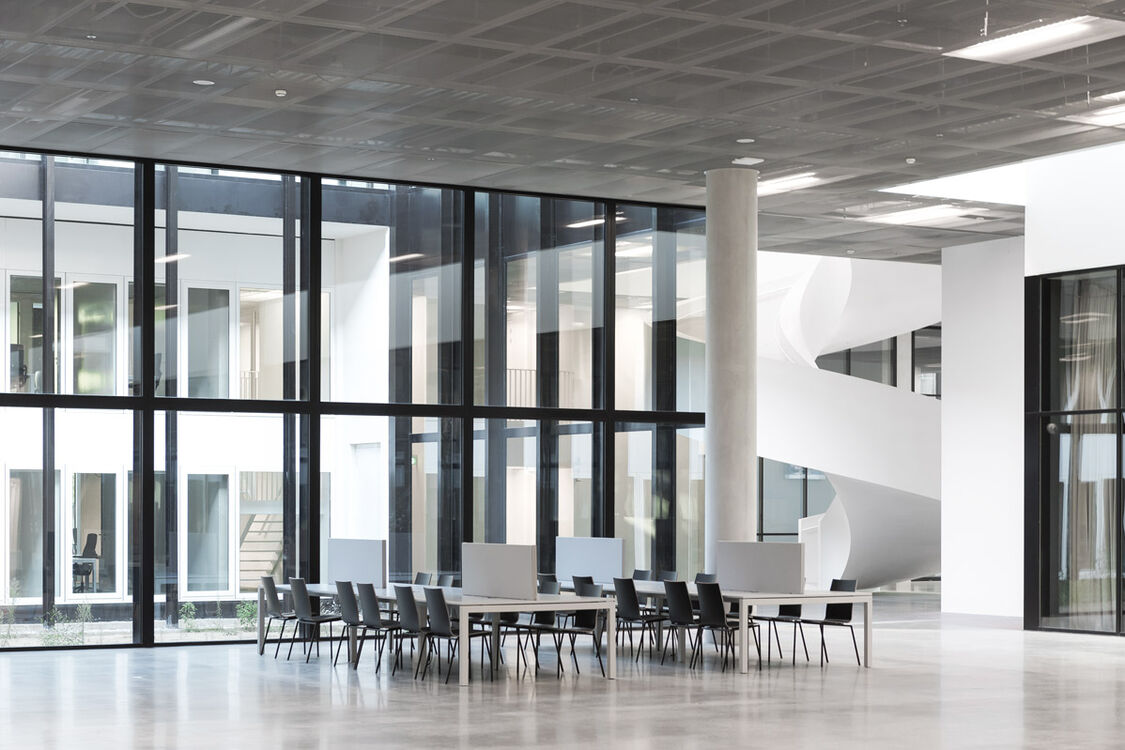 ©
 Sebastian van Damme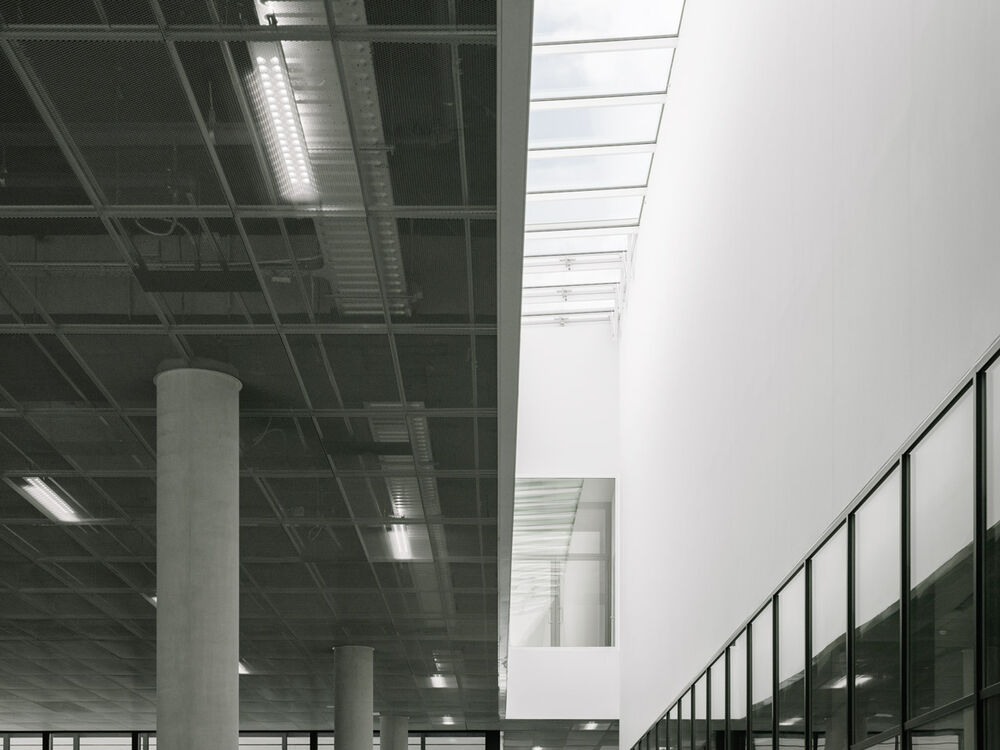 ©
 Simone Bossi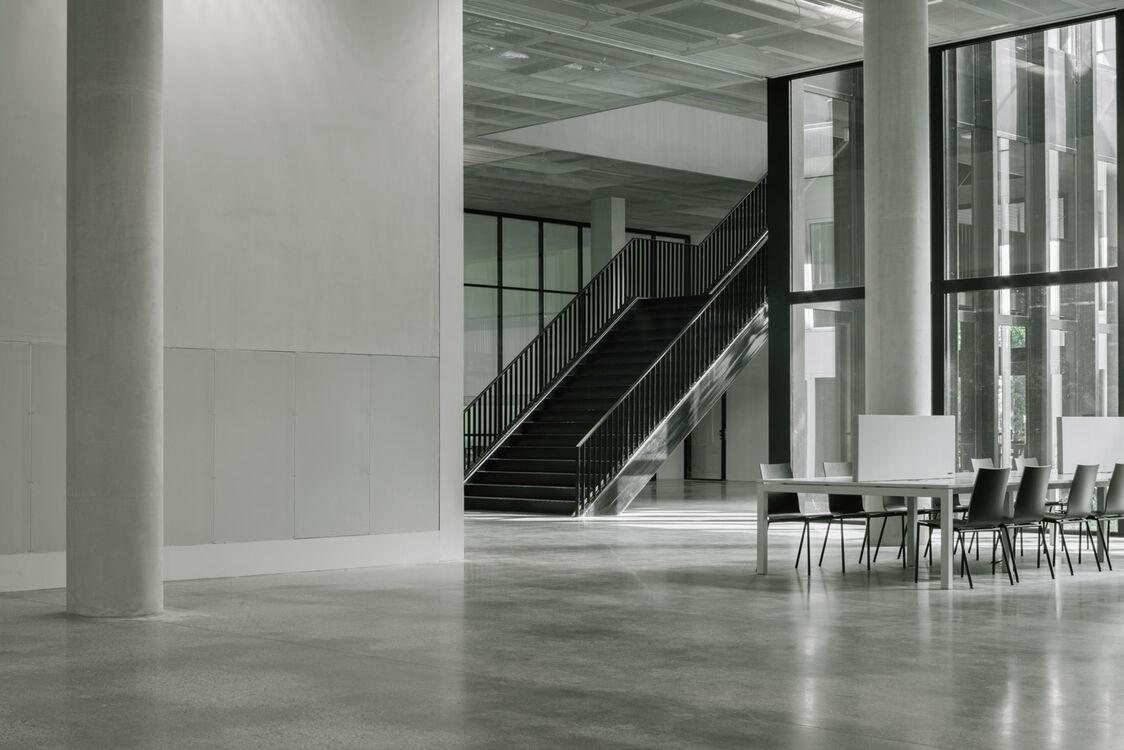 ©
 Simone Bossi
The architectural project
CUBE – Education and Self Study Centre
2018
Seamlessly blended into the existing greenery of Tilburg University campus, CUBE serves as Education and Self Study Center for more than 2000 students and lecturers that cross its spaces every day. On all sides, the building features a homogeneous layout that leaves no closed-off facades but exudes complete equality on all sides. Anchored to the landscape by paved pathways to its corner entrances, the heart of the CUBE is a spacious indoor study plaza flanked by a transparent auditorium and two patios. It comprises one continuous realm dotted with open study and circulation spaces, lounges, and a catering area. Alongside the green patios, independent study spaces with lower ceilings are recessed, dedicated to concentrated work. On both floors, all fully-equipped lecture rooms run alongside the west, north and east facades highlighting the strong orthogonal orientation of CUBE.