Await is a visual essay about the transformation of grief. Captured in and around the Heimolen Crematorium in St. Niklaas (Belgium), the symbolic architecture of the building reflects on moments of loss, acceptance and finding relief. These moments often seem to flow into each other and therefore raising the question of whether this takes place in past, present or near future. Filmed on 16mm Kodak film, the making of Await presented a technical and logistical feat done in the span of 10 hours.
Director
From Form
NL
From Form is a Rotterdam-based film and design studio founded by Jurjen Versteeg and Ashley Govers. They're passionate about working across print, spatial and film.
The common thread that runs through their creative approach is their interest in building worlds based on meticulous attention to detail.
The duo constantly explores different materials, textures, forms and processes. These experiments help them to create immersive visual experiences that come to life on screen, on paper or in a 3D space. From Form often combines digital and analogue approaches within the same project to create playful, engaging and memorable work.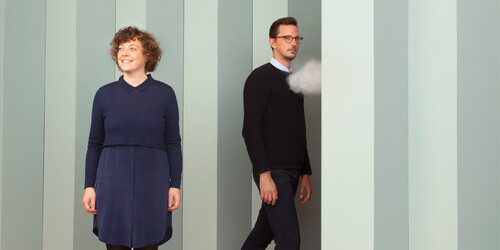 ©
 Christian Richters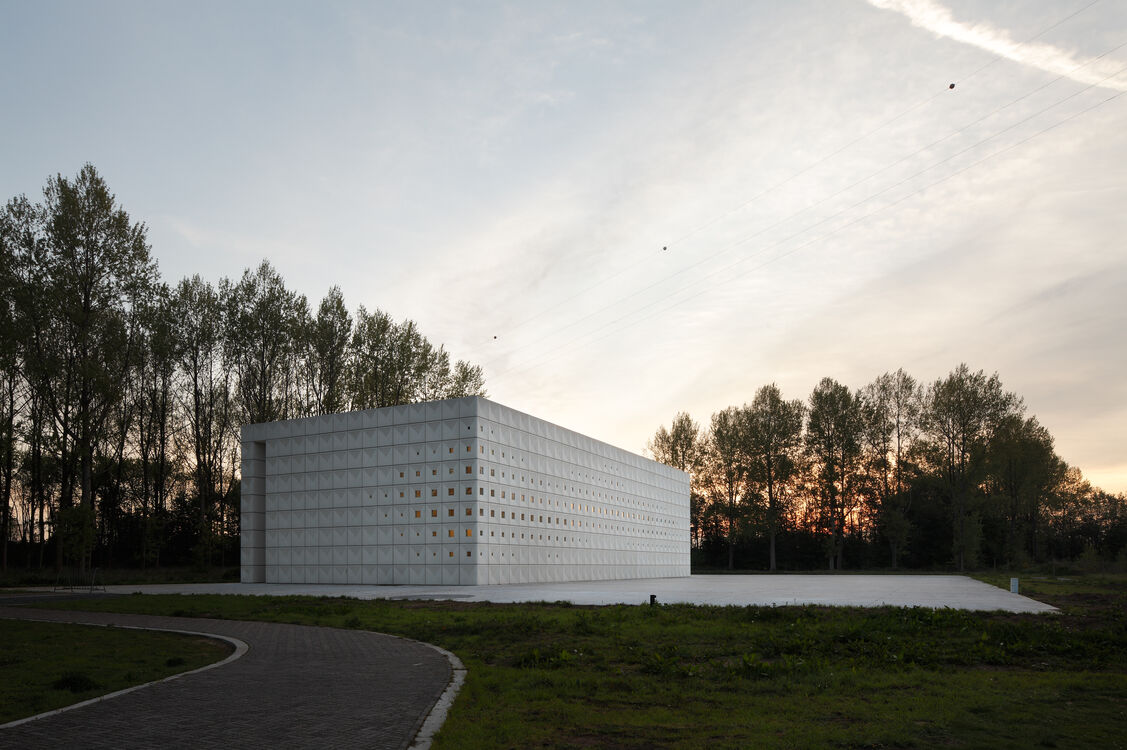 ©
 Stijn Bollaert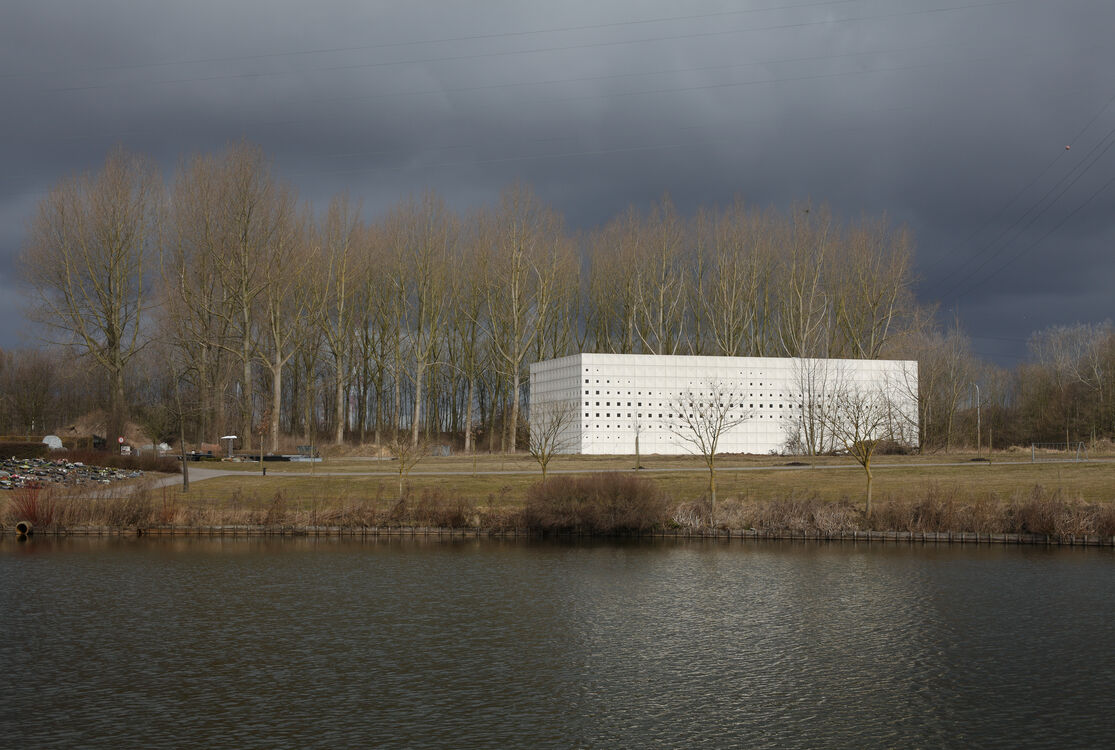 ©
 Stijn Bollaert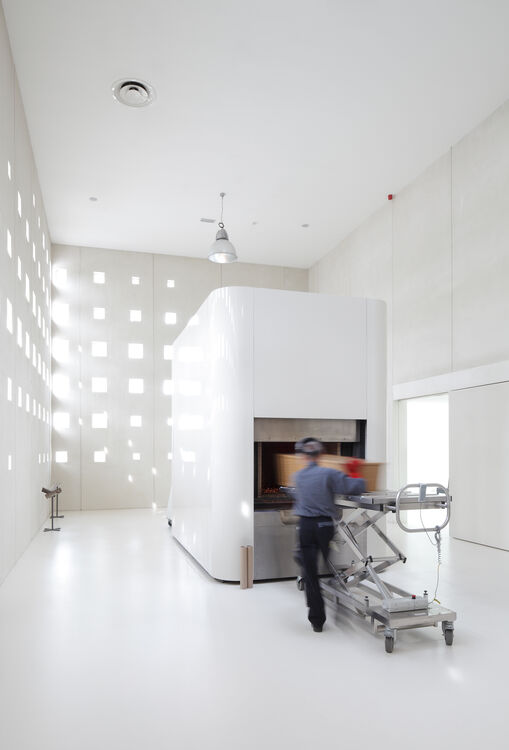 ©
 Stijn Bollaert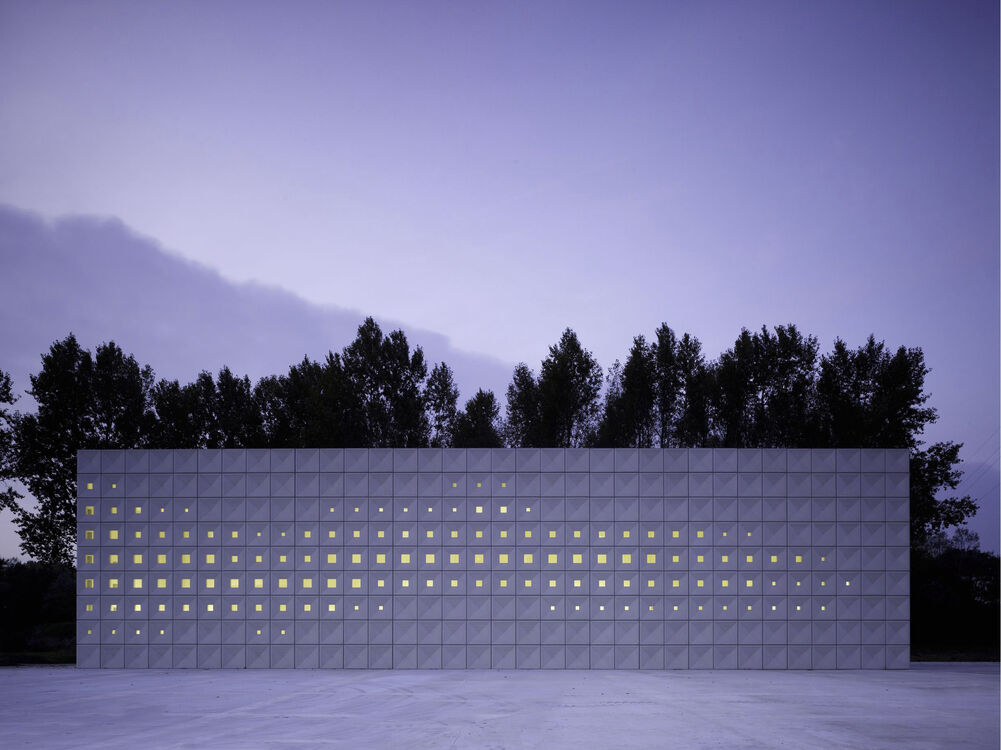 ©
 Christian Richters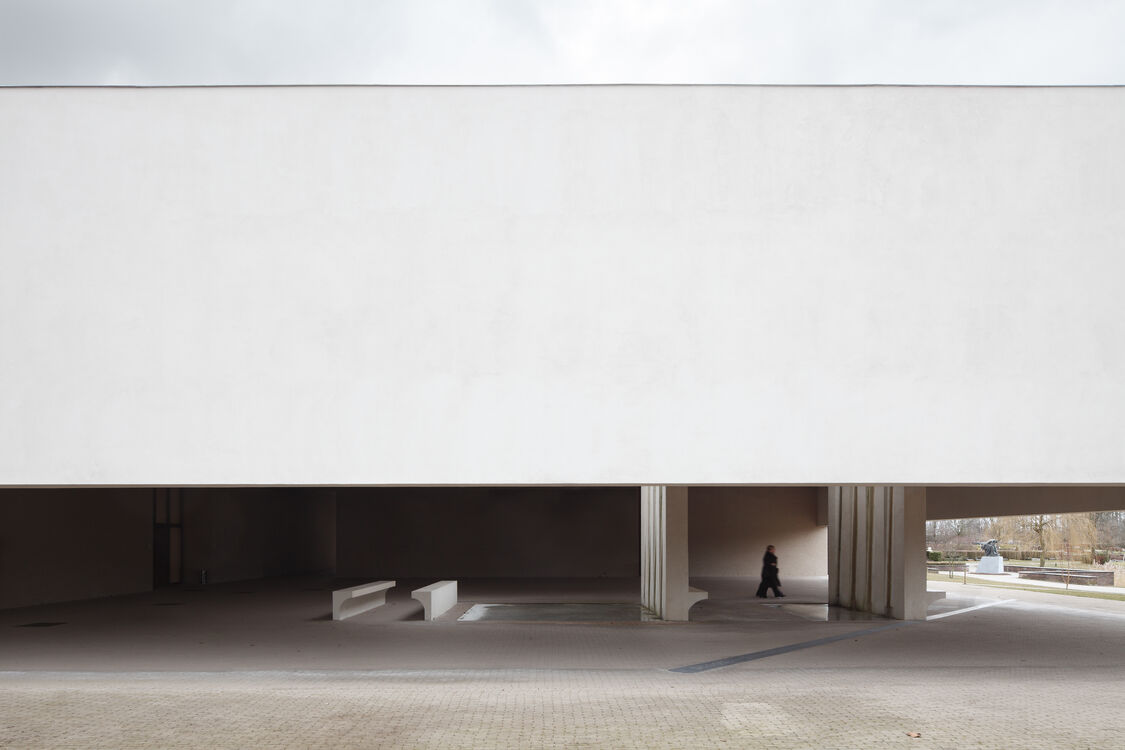 ©
 Stijn Bollaert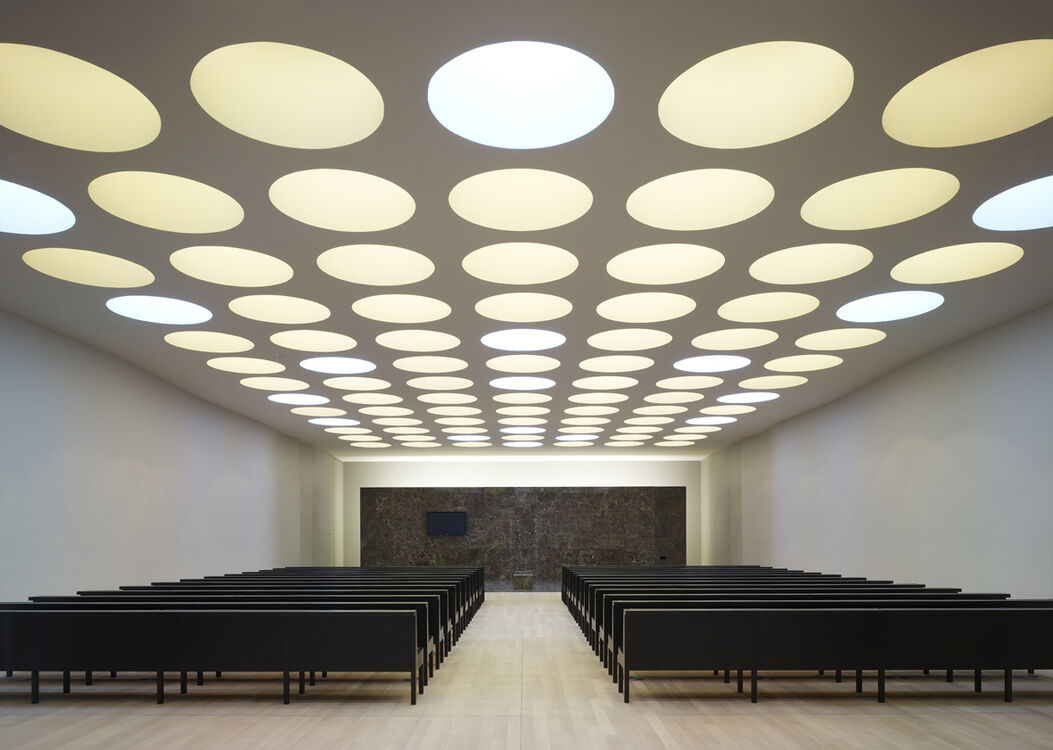 ©
 Christian Richters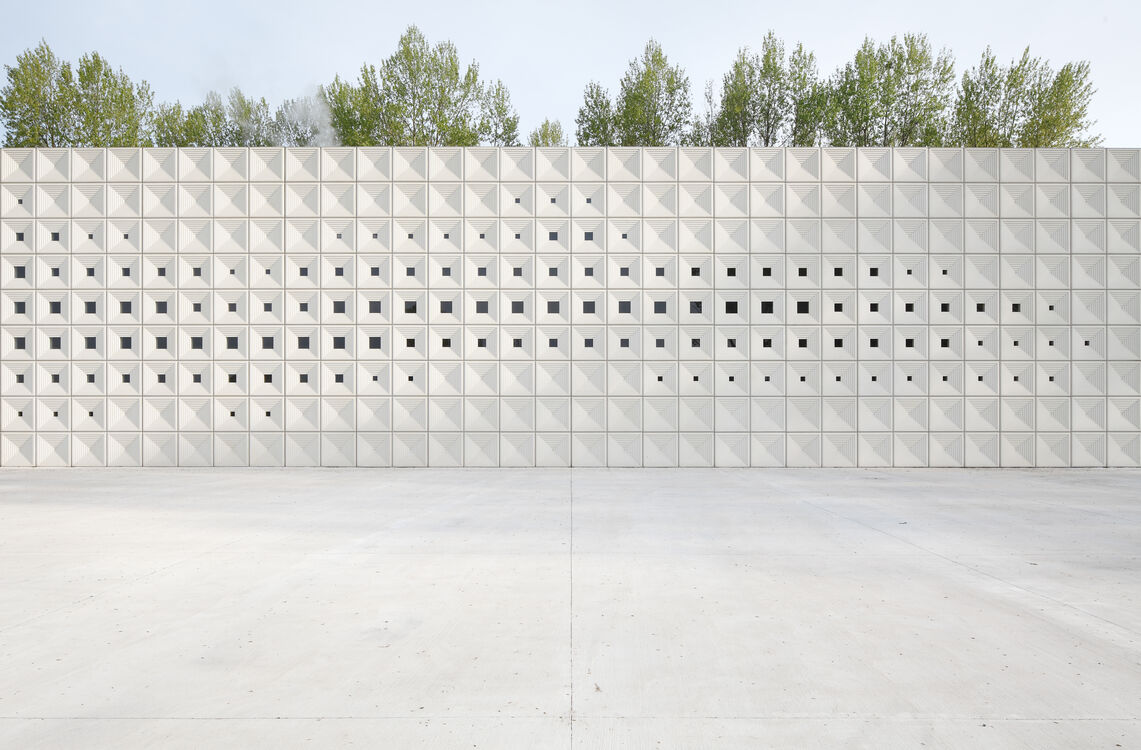 ©
 Stijn Bollaert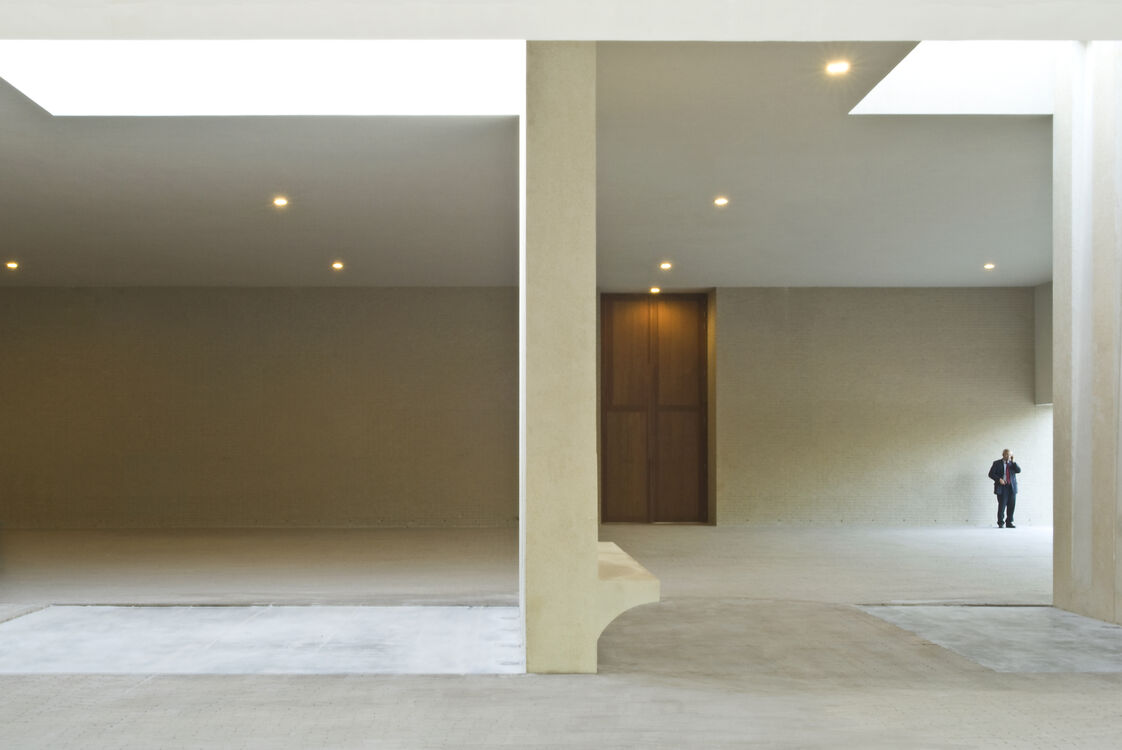 ©
 Sebastian van Damme
The architectural project
Crematorium Heimolen
2008
The ensemble for the crematorium in Sint-Niklaas is two buildings: a ceremonial and a technical one (the crematorium proper). The two buildings have the same area in footprint but have two different programmes with inverted design solutions. The technical building is a volume on a clean platform; the reception building is dominated by a roof that wraps and embeds public functions.
Emptiness, space and clarity predominate in the ceremonial building. A large window offers a contemplative view of the cemetery and landscape, the floor-to-ceiling doors give the room a dramatic quality, and the perforation of the ceiling with round lights reinforces the solemn atmosphere. The use of natural stone and wood enables concentration and contemplation.
The actual crematorium building owes its character to the façade composed of concrete cassette tiles, with a spread of circular perforations in the ceiling that accentuate the beautiful simplicity of the box without revealing the activities of the interior.