A woman equipped with a protective suit and a mask explores different spaces of an empty building, clinically silent. Abruptly, she senses the presence of someone else in the building. The split-screen enhances the feeling of duality and accompanies the viewer until the main character's ultimate discovery.
Director
Romain Loiseau & Tristan Soreau
FR
Romain Loiseau is an editor, a musician, and a sound artist. He composed and played live the music for dance company Passion Passion for their show Tenue. In 2019 he co-created a sonic garden for Cité Internationale Universitaire de Paris with an Aeolian Harp as a centrepiece. He also composes electronic music under the moniker Loâzo. As an editor, he works on various formats such as documentaries, dramas and advertisings for different production companies.
Tristan Soreau is a French multidisciplinary artist currently based in Paris.
His main focus involves mediums such as film, sound, installations and creative coding. He strives for a poetic meeting point between images, sound, sculpture and emerging technologies, aiming to offer new sensorial experiences. His work has been exhibited by IRCAM, Maison des Sciences de l'Homme and several international film festivals.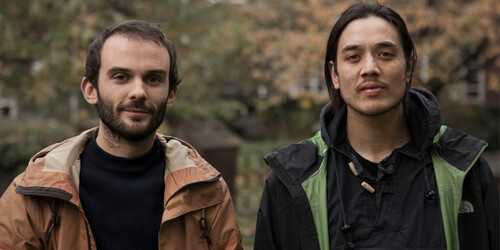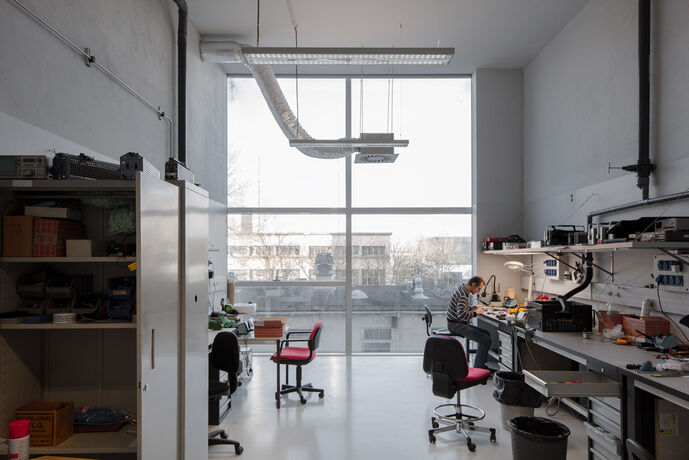 ©
 Fernando Guerra FG+SG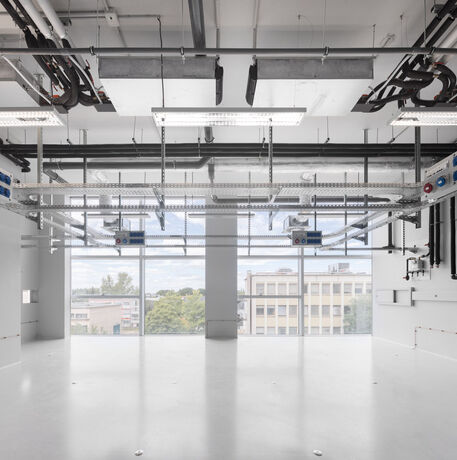 ©
 Fernando Guerra FG+SG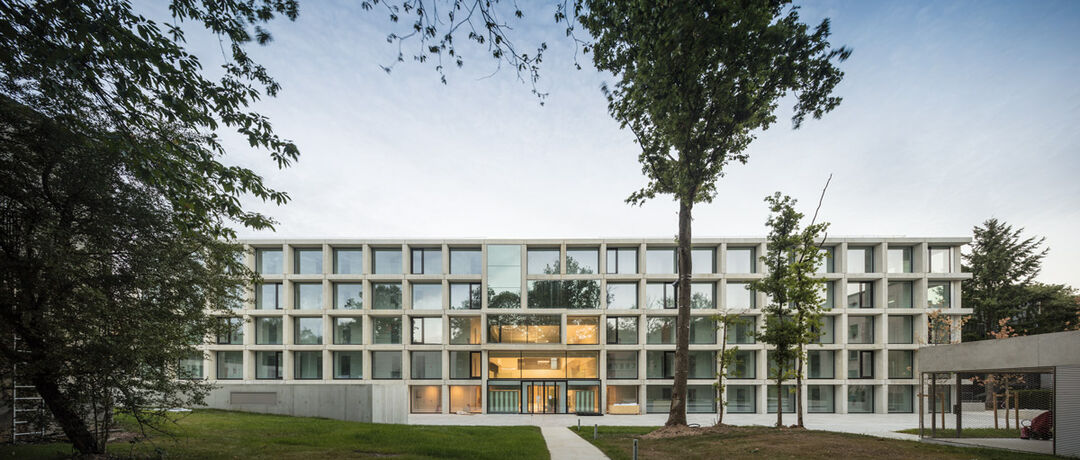 ©
 Fernando Guerra FG+SG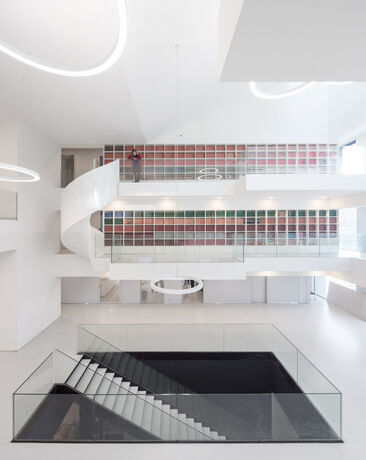 ©
 Fernando Guerra FG+SG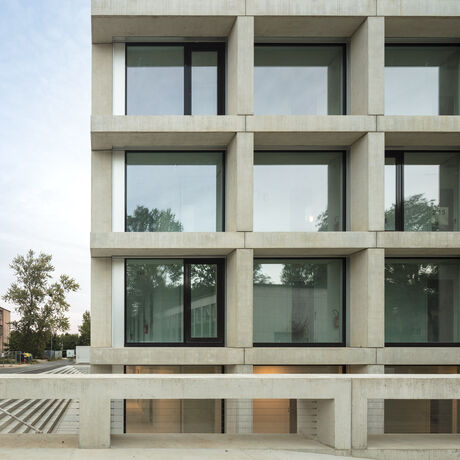 ©
 Fernando Guerra FG+SG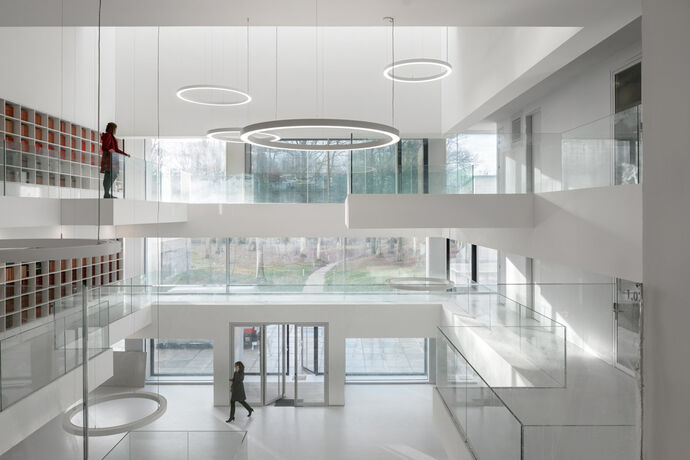 ©
 Fernando Guerra FG+SG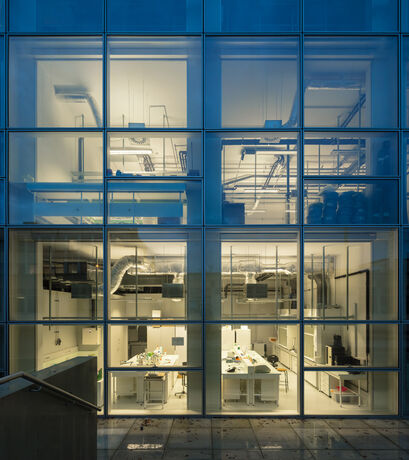 ©
 Fernando Guerra FG+SG
The architectural project
Institut des Sciences Moléculaires d'Orsay
2018
Robust and elegant, while essentially open in character, ISMO building is distinguished by a harmonic coexistence of nature and scientific research. It unites two architecturally expressed realms, housing theoretical and practical research, into a single entity. While the laboratories are situated along the north-facing side of the building behind a sleek curtain wall, the southern facade houses the office areas set around two spacious courtyards providing natural light. Grid like pattern of concrete posts and lintels extends from the south facade around the corners to the sides and reaches all the way to the end corners. Upon entering the building, the atrium unfolds all the way up to the roof with daylight flooding it through the facade and a large skylight. Above the atrium, a large auditorium hovers suspended from above. Aside the entrance, a library wall stretches over two levels, connected by an enclosed spiral steel staircase. Pointing upwards, rectangular balconies project into the space as comfortable settings for conversations and exchange of ideas.