Located in a remote countryside estate, Castle Beeckendael acts as a backdrop for an exercise in imagination between the two students preparing for their exams. Speculating on something that only exists in their mind, step by step, they find themselves in the actual environment and the construction they are shaping with words. The dialogue on the perimeter of the area, the materials of the architecture, the light and the shades that give it a body are the elements that gradually help them be in that building as if they have always lived there.
Director
Giulio Squillacciotti
IT
Artist, film-maker and researcher, Giulio lives and works between Milan and Maastricht. He studied Medieval Art History in Barcelona and Rome, where he earned a BA Hons in Humanities. He holds a MA Hons in Visual Arts from the Venice University of Architecture IUAV.
He was a Van Eyck Academie Residency Fellow in Maastricht (NL) during 2018/2019 and was part of the Dutch Pavilion at the 2018 Venice Architecture Biennale. His work is mainly oriented towards storytelling, cultural apexes and the way traditions re-shape in new contexts. His research merges fiction and historical facts. Using film, documentary, sound and set design, Squillacciotti produces research-based investigations that revisit history, crafting new stories from subjective perspectives, religion and popular culture.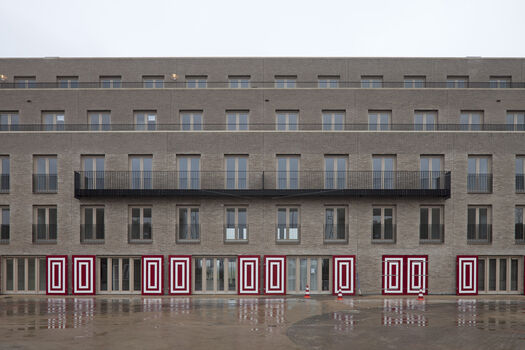 ©
 Luuk Kramer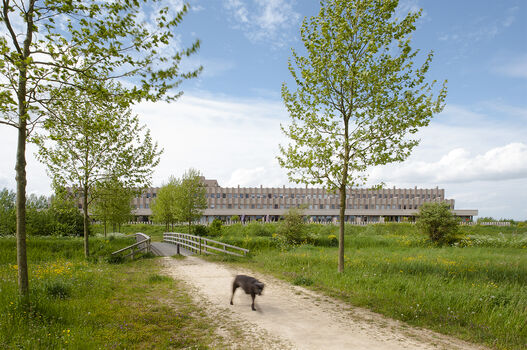 ©
 Sebastian van Damme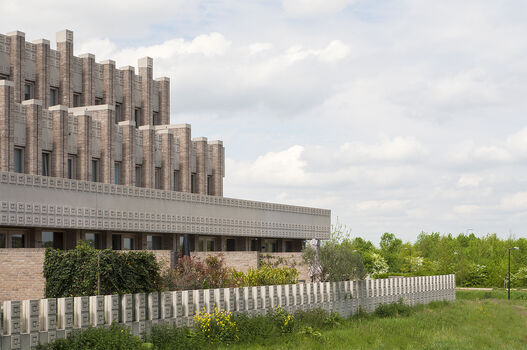 ©
 Sebastian van Damme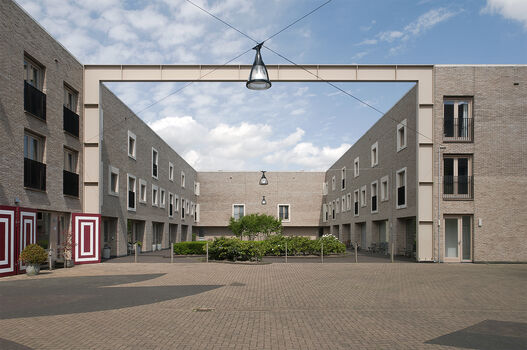 ©
 Sebastian van Damme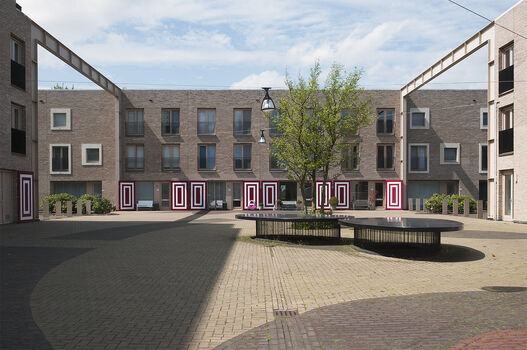 ©
 Sebastian van Damme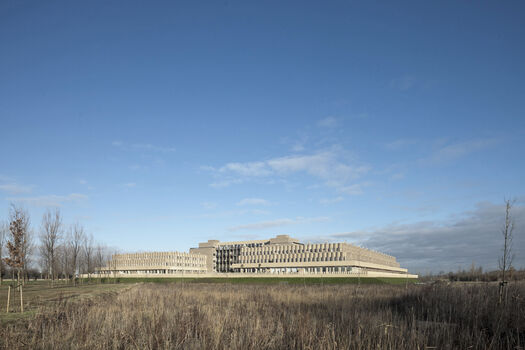 ©
 Luuk Kramer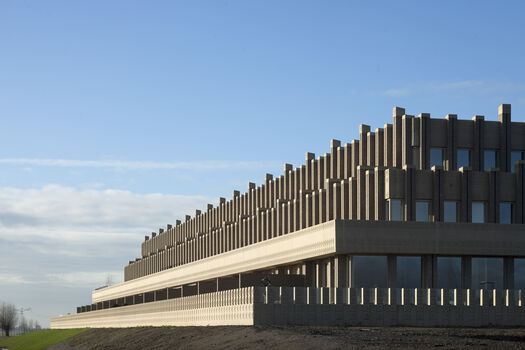 ©
 Luuk Kramer
The architectural project
Apartments Castle Beeckendael
2008
One of the most unique features of Castle Beeckendael is its hidden location in a countryside estate close to s' Hertogenbosch. Designed in an 'H'-shaped form, the building creates courtyards and a central esplanade, each with its own distinctive character. All apartments open towards the courtyards and have an optimal orientation to the landscape through terraces and balconies. The diversity of the plan structure allows uniformity for architecture and materialization. The monolithic effect on the outside of the building is achieved through increasing the number of window piers and the use of brick and prefab concrete. Meanwhile, the courtyard façades have a softer and more personal character. Privacy for the houses alongside the esplanade is provided through red-and-white striped wooden window shutters.